The KMyMoney development team
Who we are and what we do
Our core development team is quite small, but KMyMoney was developed by many people.
---
Thomas Baumgart
Location:
Germany
Roles:
Project administrator, Maintainer, Developer, User Support
Since:
2001
About Thomas
Open minded, solution oriented, helpful, eager to learn, Thomas Baumgart started to work on the KMyMoney project mid September of 2001. "I was on the hunt for a good M$-Money replacement, which was the last application I was actively using on M$-Windows." Shortly after 0.4. was delivered, Thomas was elected a project admin and maintainer for this project.
Thomas rewrote most parts of the core engine (MyMoneyXXX) objects and introduced the double entry accounting stuff. He also rewrote the register code (ledger view), added multi-currency support, GPG encryption and some widget improvements. This all is now part of 0.8. "I would like to see KMyMoney become as well known as some other KDE programs like KMail, Kopete and others."
Uses: "I am mostly using openSUSE distros. Currently, I have openSUSE Leap on 64 bit. For bug-hunting in KMyMoney I use VirtualBox based virtual machines and load whatever is required. Also, I have already accessed a FreeBSD machine of one of our users through the internet to solve some problems."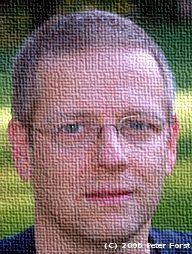 ---
Ralf Habacker
Location:
Germany
Roles:
Developer, Maintainer, User support
Since:
2009
About Ralf
Ralf is a long term KDE contributor. He started in 1998 by bringing the KDE desktop to the Windows environment. He is the founder of the now retired KDE on Cygwin project and co-founder of the KDE on Windows project.
In 2009 he provided first patches for KMyMoney and committed his first patch in 2010, again a Windows related issue. Since then he worked on many ends of the KMyMoney project including bug fixes, new features, the build system and adding features to the web-site just to name a few. Ever since the team is working on the KF5 based version he is actively maintaining KMyMoney's 4.8 branch.
He started using the coverity static code analysis and builds Windows releases on the openSUSE build service.
Uses: OpenSuse Leap/64 bit, Windows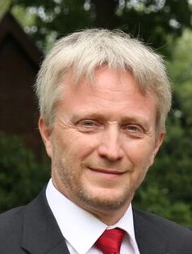 ---
Jack Ostroff
Location:
United States
Roles:
Documentation, User support
Since:
2010
About Jack
When Jack discovered KMyMoney, he noticed that the manual needed a bit of work, and after asking a few questions on the mailing list, figured out that if he wanted a decent manual, he'd have to do it himself. He finds this kind of funny, since he really hates writing.
Jack has been using computers in one form or another since about 1972, the Internet (or something like it) and PCs since about 1980. He first used Linux in the early 1990's. He dabbles in programming, and knows many languages, the more obscure the better, but isn't very advanced in any of them. He rarely wants to do anything the easy way, so he used Linux from Scratch for several years, eventually settling on Gentoo Linux and also using Artix Linux.
Uses: Gentoo and Artix Linux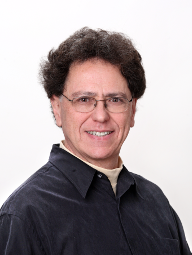 ---
Dawid Wróbel
Location:
United States
Roles:
Developer, Visual designer, User support
Since:
2020
About Dawid
Joined the project in 2020 after migrating his finances from GnuCash, wanting to fix some odd bugs and the almost non-functional macOS builds, while also hoping to refresh his rusty, academia-learned C++ and Qt.
Having a strong drive for visual aesthetics, as well as functional and consistent UX/UI, he reaffirmed his commitment and stayed for the overhaul of the app's aesthetics, including a complete set of new icons. While using KMyMoney daily, Dawid began noticing and documenting several other areas of potential improvements, in particular around the documentation, which he reassembled into a single, coherent Wiki. Other improvements included introducing SPDX licensing or migrating the resources (scripts, media, etc.) to the Qt Resource System, which fixed many of the reoccurring and frequently reported platform-specific bugs.
The biggest, still undergoing project is migrating all of the KMyMoney's dependencies – including the complete KDE Framework – to VCPKG, aiming at alleviating the reoccurring issues with binary packaging, as well as eliminating Windows and macOS-specific limitations in functionality.
Uses: MacOS, Windows, Linux
Inactive Developers
---
Alvaro Soliverez
Location:
Argentina
Roles:
Developer
Since:
2007
About Alvaro
Alvaro has worked in the IT industry since 1997, doing anything from application support to software development and project management. When he switched to Linux in 2005, he became aware of KMyMoney. This was the last application he was missing to make the final switch to a full GNU/Linux environment. Having programmed in C at an early age and developed in Java, he found his way around with Qt C++. He is also an activist in the local Free Software community, helping others make the switch to Linux.
He is currently the maintainer of forecast and reports, and moderator of the forum and mailing lists.
Uses: Kubuntu and Xubuntu 7.10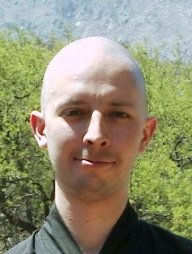 ---
Cristian Oneţ
Location:
Romania
Roles:
Developer
Since:
2007
About Cristian
Cristian is a young Romanian who came in touch with Open Source Software during his studies at the Timișoara computer science faculty between 2002 and 2007. After spending some time with development in C for embedded devices for the automotive industry, he now develops desktop applications for Windows using C++.
In 2007 he started using KMyMoney and joined the developer community a year later. Before he became an official member of the team, Cristian developed a set of plugins for the application. Nowadays, he's one of the driving people behind the KF5 port of KMyMoney.
Uses: Desktop - Gentoo Linux with KDE and VMs with varioius OSes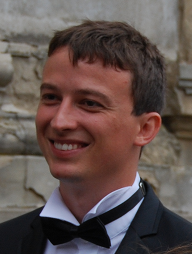 ---
Fernando Villas
Location:
United States
Roles:
Developer
Since:
2000
About Fernando
Fernando's interest in computers was inevitable after his parents found him trying to take apart the family car -- as a toddler. He started using Slackware and FreeBSD as part of a school project in 1997. Since then, as his taste in operating systems and programs matured he converted completely to Slackware in 2002. He is striving to convert his entire family to Linux operating systems -- under the threat he won't maintain their Windows boxes anymore.
He came across KMyMoney in search of a stable and Linux-friendly money management software. Currently, he is working with Tony on the database backend. Once that is stable, he hopes to add support for investment derivatives as well as a watch list for potential investments.
Uses: Laptop and Desktop - Slackware-current. Ancient Laptop - Xubuntu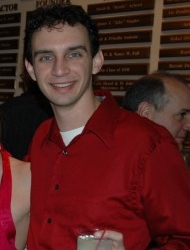 ---
Tony Bloomfield
Location:
United Kingdom
Roles:
Developer
Since:
2003
About Tony
Tony is in early retirement, living in Berkshire, UK, about 30 miles west of London. He worked for 35+ years as a techie (anything from OS programming to database design) in the IT business, using many languages on many different mainframes. He last worked for Honeywell/Bull.
Tony did the Gnucash importer for KMyMoney and now continues to work on preparing the next stable release of MyMoney. Future plans? "Writing file archiver, I think."
Uses: Desktop with Suse9.3 64-bit. Laptop with Suse9.2 32-bit. Also has another OS on it, I forget the name, something to do with panes...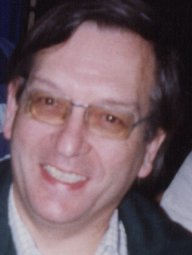 ---
Rob Wadley
Location:
United States
Roles:
Artist, Visual designer
Since:
2003
About Rob
Rob is our artist/visual designer. He helped create the new look and feel of KMyMoney, suggesting visual improvements and creating the new default icon theme. He designed and made the new website, and he helped with the user manual. He also does all of the screenshots found on the website and in the user manual.
Rob also works as an artist for OpenOffice.org helping to create the KDE crytal icons for the KDE integrated version of that project. He has also done some icons which have been included in KDE.
Uses: PCLinuxOS 9.1 "Unstable"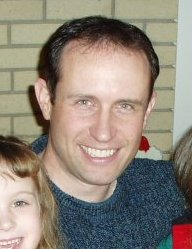 ---
Ian Neal
Location:
United Kingdom
Roles:
Developer
Since:
2009
About Ian
Ian lives in the UK and has worked in IT since 1993, but first got interested in programming in the early 80s whilst at school. Ian has previously coded in Basic (BBC and Visual), XUL/JS and simple C++.
Ian has been contributing patches to KMyMoney since early 2009 and has done work around making fuller use of adjusted dates and tapping into KDE's pimlibs for processing day calendars. He also contributes to Mozilla (Firefox, Thunderbird and SeaMonkey) and is a reviewer, module owner and driver for the SeaMonkey project.
Uses: Fedora, Sun Solaris, OS X and Windows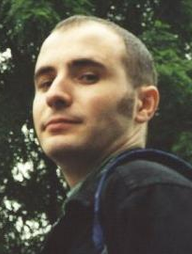 ---
Ace Jones
Location:
United States
Roles:
Developer
Since:
2009
About Ace
Ace has been a professional software developer since 1988. He learned in 6502, moved to C, then finally discovered C++ in 1994 and has been hooked ever since. He is also knowledgeable in intellectual property, software contracting, and various aspects of marketing. He is an active developer of KMyMoney, libOFX and the KIO::Slave for Creative Nomad Jukebox (kionjb).
His contributions to KMyMoney include: Reports, Charts, OFX importer, Online quotes, and the Anonymous file format. He is also maintaining the QIF importer and acts as the User documentation editor. Ace is fluent in all areas of KMM except ledgers.
Uses: SuSE and Mandrake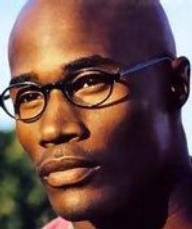 ---
Łukasz Wojniłowicz
Location:
Poland
Roles:
Developer
Since:
2016
About Łukasz
Łukasz joined the project around March 2016. At first, he reported a few bugs in the CSV Importer. Then he provided patches via Phabricator to fix them and finally rewrote the whole plug-in, making its code bug-free, readable and feature-rich.
Once these tasks were completed, he got his hands on fixing long standing and irritating bugs, such as rounding problem, improper exchange rates. Besides, he implemented several features requested by users, for example, capital gains report, total ROI; but also brought into life his own ideas, such as configurable Y-range for line charts, prices improvements (price precision per security, online quotes for time range), icon themes, adding currencies.
Uses: Desktop - Fedora